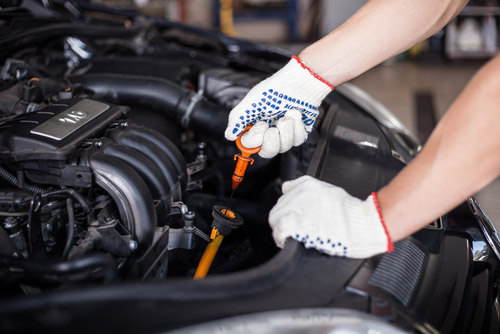 Mark's Highway 2 Service offers comprehensive care for your vehicle. We bring decades of experience to every repair. Our expert technicians are committed to delivering high-quality, dependable service at reasonable rates. It's what makes us the premier auto repair shop in Devils Lake, ND. Our expertise includes:
Alternator sales and service:
No one enjoys that moment when they turn the key and nothing happens. Our experts will diagnose and service your alternator, installing a new one if needed. Our goal is to ensure your car starts smoothly, every time.
Brakes:
Are you hearing that tell-tale squeak? Don't wait for brake noises before bringing your car to our trusted mechanics. We offer brake repairs, brake pads, rotors and brake drum maintenance, to keep your ride safe and sound.
AC and heating repairs:
Your drive is much more enjoyable at comfortable temperatures. If your AC or heat is on the fritz, we offer the expertise needed to get you back in a relaxing environment for your ride.
Diesel pickup repairs:
Does your truck require specialized knowledge of diesel engines? Mark's Highway 2 Service offers the expertise you need.
Engine repair:
From minor adjustments to major overhauls, no job is too big or small. We'll diagnose your engine issue and get you back on the road again in no time.
Oil changes:
Proper maintenance of your vehicle is essential. Regular oil changes keep your car or truck running smoothly. Our expert mechanics will apply detailed precision to this routine maintenance, to extend the longevity of your automobile.
Performance diagnostics:
Mark's Highway 2 Service brings in-depth knowledge to your diagnostics. Whether you need to assess problems with your current vehicle or inspect a potential purchase, we are here to help.
Tires:
From repairs to replacements, we're your top tire shop in Devils Lake, ND. We offer new tires, alignments, rotations and repairs, to meet all your tire needs.
Transmission repair:
Transmission service should be part of the routine maintenance for your vehicle. We offer transmission service, fluid changes, rebuilds and more.
Tune-ups:
We make the adjustments your vehicle needs to improve its condition. Our detailed processes ensure your car is well-maintained, down to the smallest part.
Are you looking for a reliable auto shop in Devils Lake, ND? Bring all your automotive needs to Mark's Highway 2 Service. Schedule your next service with our professional technicians at 701-662-3622.