Auto Repair in Devils Lake, ND
Mark's Highway 2 Service brings over 40 years of experience to every auto repair. From brakes, to tires, to light duty diesel, our expert technicians are here to help. We address your individual needs for general auto repair and tune-up services.

Learn More

Full-Service Auto Repairs in Devils Lake, ND
Locally owned and operated, Mark's Highway 2 Service is your trusted shop for auto repair in Devils Lake, ND. Our goal is to provide great service at a fair price. We know it can be difficult to find a place that offers reliability, honesty and quality work. That's why we work hard to make sure that everyone who enters our shop receives the same great service, top-quality workmanship and professional integrity. Mark's Highway 2 Service ensures we are always worthy of the trust our customers place in us. The greatest testament to our service is that our customers keep coming back to us again and again.
At our shop, no job is too big or small. Our expert technicians cover everything from engines, to tires, to brake repair in Devils Lake, ND. We offer quick turnaround and attention to detail for your maintenance and diagnostic needs. Our expertise includes a wide variety of makes and models, old and new, foreign and domestic. When you need repairs, we apply industry-leading techniques to get your car back to full throttle in a timely and efficient manner. If you need an inspection of your vehicle for a potential purchase, our certified safety inspectors provide a thorough assessment of its problems and an honest estimate of what it will cost to repair. We invite you to start taking advantage of our service benefits today: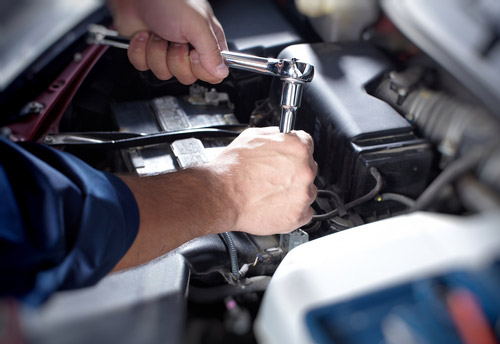 We are locally-owned and -operated, established in 2010.
We bring over 40 years of experience to your service.
We offer general repairs for a full range of vehicle makes and models.
Our certified inspectors deliver professional assessments of your vehicle.
We provide light-duty diesel repairs.
Dealership Quality, Without Dealership Prices
When you want honest, affordable service for your vehicle, Mark's Highway 2 Service is your top source for general repairs, tune-ups and inspections. Contact us today.

Contact Us

Proudly providing diesel truck repair and auto maintenance to drivers from surrounding areas including:
Benson County, ND
Brinsmade, ND
Churchs Ferry, ND
Comstock, ND
Crary, ND
Devils Lake, ND
Fort Trotten, ND
Garske, ND
Grand Harbor, ND
Lakewood Park, ND
Lakota, ND
Lallie, ND
Minnewaukan, ND
Nelson County, ND
Oberon, ND
Ramsey County, ND
St Michael, ND
Towner County, ND
Warwick, ND
Webster, ND